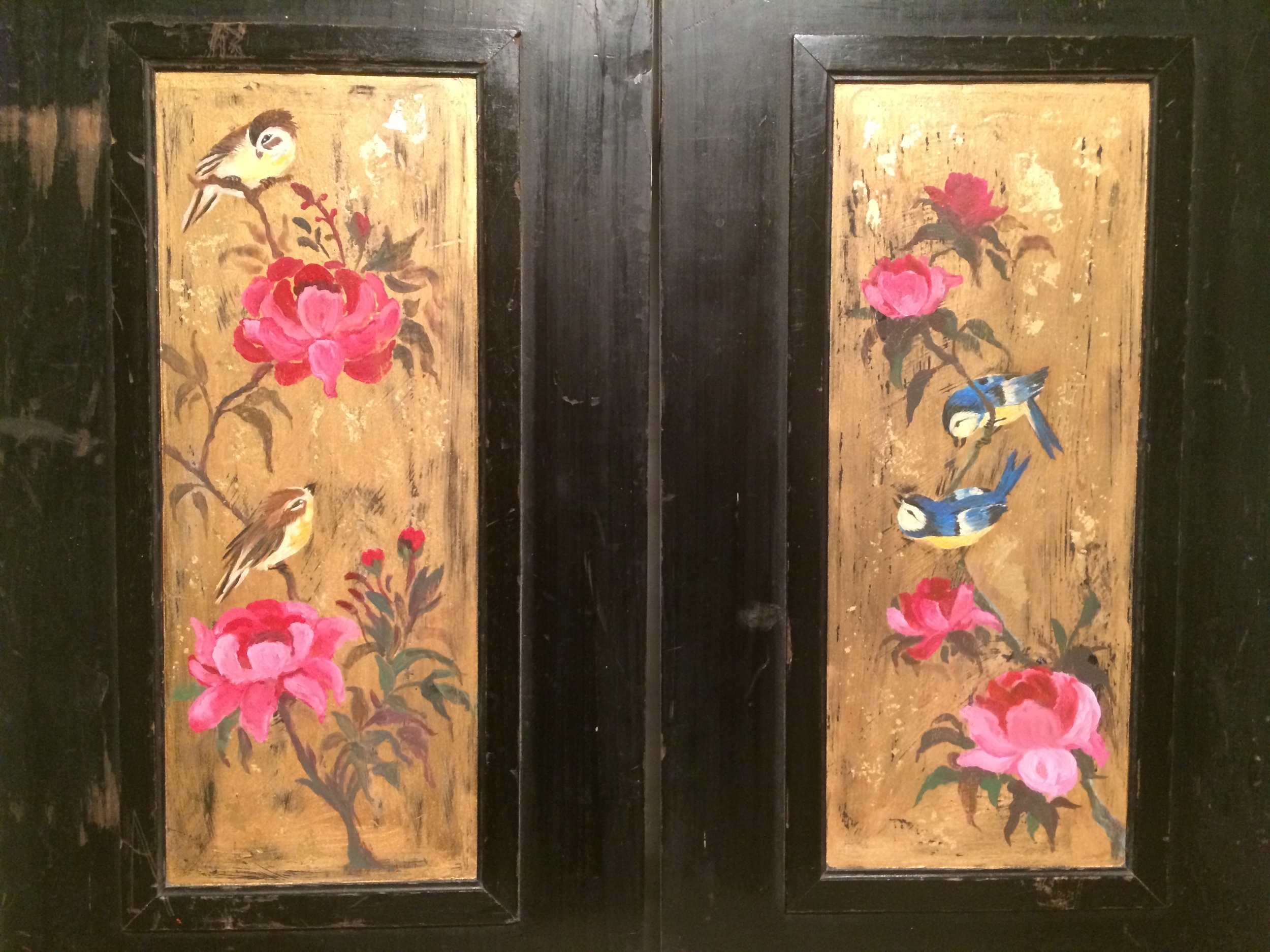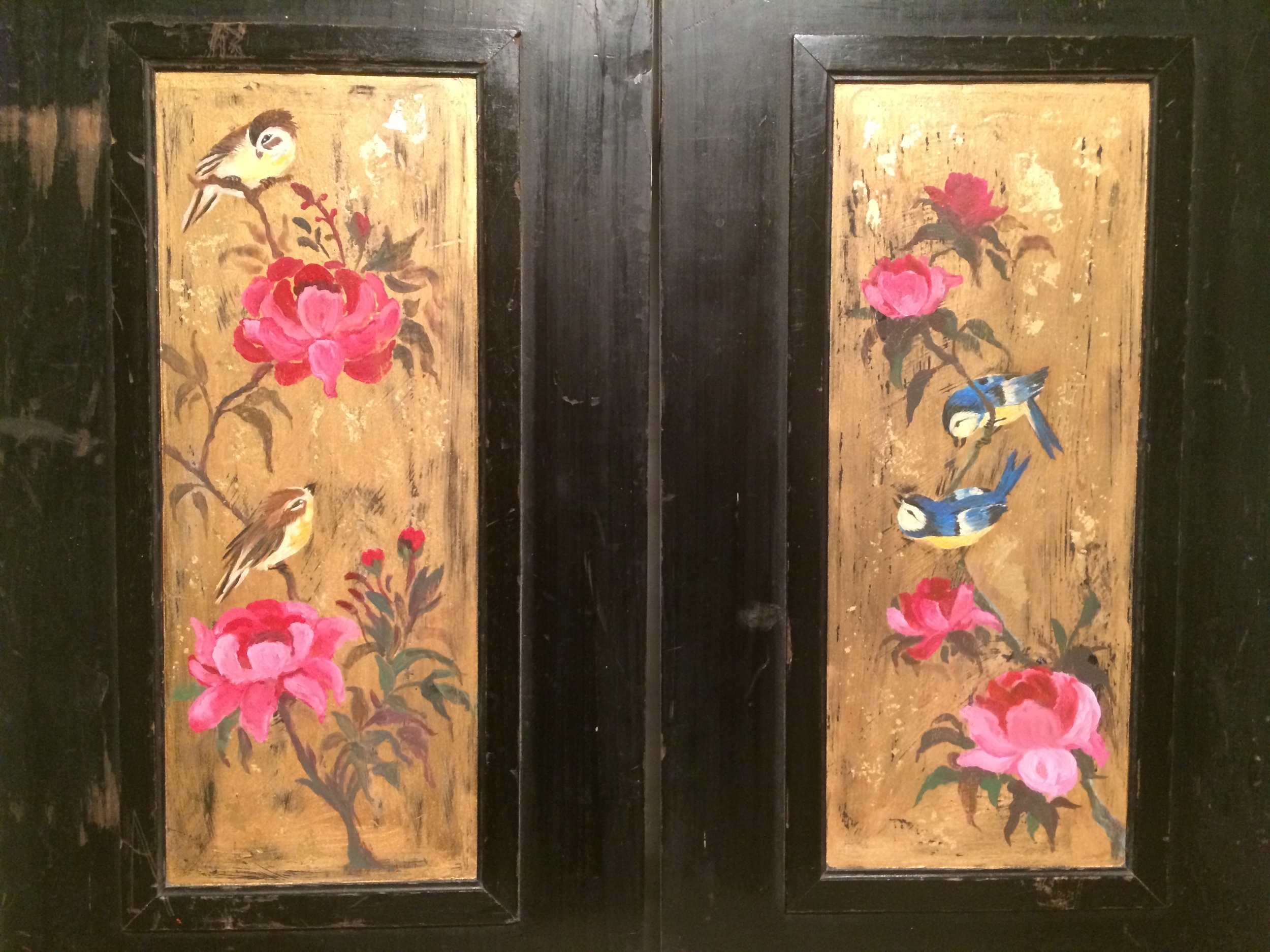 "Spring Birds on Peony"

(Painted with acrylic, gold enamel & gold leaf)
by Liz Neale
Reclaimed black painted wood panels given new life with spring bird theme. My passion for Oriental antiques, prints, textiles and paintings inspired me to create this romantic composition as a perfect feature piece for a bedroom. The panels will be finished and bolted together, once waxed and hung I will share!